---
Latest Demo Reel
---
---
Older Demos
---
ANIMATION
| Project | Role | Client |
| --- | --- | --- |
| THE DARK HARVEST | Clair | Roastedstix |
| Mantaur | Tuk | SimonBeed |
| Japan's Virus Fighting, Social Media Yokai! | Amabie | Gaijin Goombah |
| What if Uma Musume was a Western cartoon? | Gold Ship | Mister Chris Cartoons |
| Ladies versus Butlers! | Background Characters | Media Blasters |
| Something About Super Metroid | Samus | TerminalMontage |
| BPTV: Wheel of Gameshow | Tootsie | ThePivotsXXD |
| Something Series | Kirbo, Zelda, Slippy, Peach, Handler, Daisy | TerminalMontage |
| BPTV: The Loss of the Boss | Tootsie | ThePivotsXXD |
| Pokemon Battle Royale | Ash | TerminalMontage |
| Splatoon 2: Why do the Jellyfish Touch the Floor? | Inkling Girl | TerminalMontage |
| Crystal Mountain Pony Con 2016 | Salt Flats | Dave Smith |
| FAST FACTS! | Narrator, Kirby | LORE |
| Hello Awkward | White Haired Girl | RedMinus |
---
VIDEO GAMES
| Project | Role | Client |
| --- | --- | --- |
| Yeah Jam Fury: U, Me, Everybody! | Ms. Carrot | World Entertainment Studios/ McLeodGaming |
| Sentry Knight Tactics | Rogue | Armor Games Studios |
---
RADIO/ COMMERCIAL WORK
| Project | Client |
| --- | --- |
| Public service announcements | WBJB-FM 90.5FM The Night |
| Monmouth County Fair 30sec & 1min spots | Monmouth County Park System |
| Compeed Blister 1 min spot | Pandora Ad |
| Liberty University 30sec spot | Pandora Ad |
| Clarkson University 30sec spot | Pandora Ad |
---
SPECS
Microphones:
Shure SM7B, Samson C03UAudio Software:
Audacity, ReaperCommunication Tools:
Skype, Zoom, Discord, etc.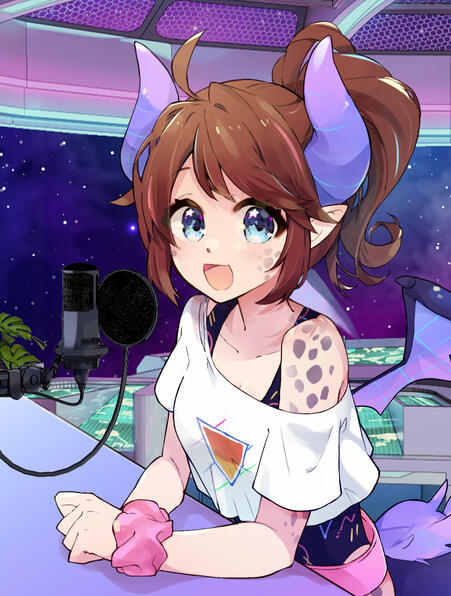 About
She/Her
Chelsea Livingstone, also known as, ColonelCheru.
Loves animation, playing games, making weird noises to make people giggle and the 80s/90s aesthetic.Fun Fact: She has watched The Mandalorian around 20 separate times.She'd also love to work on your project!
---
Contact